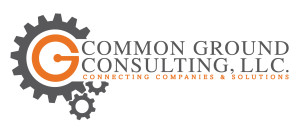 About Common Ground Consulting, LLC
We are a full-service governmental and regulatory
consulting firm located in the Oklahoma City Metro area.  We advocate and lobby for clients at the Oklahoma Legislature and various state regulatory agencies year-round such as the Oklahoma Corporation Commission (OCC), the Department of Environmental Quality (DEQ), and more depending on our clients' needs.
Services Include:
– Government Relations & Lobbying: During the legislative session and throughout the year, we engage legislators, agency staff, and administrative staff to advocate for our client interests at the Capitol.
– Bill Tracking: Up to 3,000 bills are filed each year by our legislators. We read every single bill before session starts
and track them closely throughout the legislative process.
– Communication: We communicate with our clients consistently
about bills that affect their interests and, at a minimum, provide
weekly updates during the legislative session.
– Interim Activity: Sometimes, the most important work happens
after the legislature adjourns for the year. We attend interim
hearings at the capitol and work one-on-one with legislators to

educate and prepare them for the upcoming year. A unique service we offer is that we attend meetings at state regulatory agencies and advocate for our clients year-round, not just during the legislative session.
– Network-building: The relationships and network we've developed across the state is one of our greatest assets. We help open doors and provide access to key decision-makers for our clients.
Bud is an experienced lobbyist with an engineering and corporate executive background.  Adria is at attorney with a background in advocacy and education.  Our varied interests and expertise can help your business.  Give us a call today (405) 509-1135 or email bud@cgc-llc.net.